CVM, TVJ to pay
Troupe, Reid awarded millions
Barrington Flemming – Staff Reporter
"You can't keep a good man down; thanks be to God I'm free at last."
Words of relief from Michael Troupe, former Deputy Mayor of Montego Bay and sitting councillor for the Granville Division, who, along with Sylvan Reid, councillor for the Salt Spring Division, were awarded millions in damages in the Supreme Court last Friday after successfully bringing law suits against two broadcast media entities and the attorney general.
The lawsuits suits were brought in relation to the arrests of Reid, who was councillor and Troupe who, at the time, was Deputy Mayor of Montego Bay, by the Lottery Scam Task Force in July 2012, with the men claiming that they were falsely and maliciously arrested.
Three other men, including two of Troupe's sons, were also arrested.
The suit also named the then Commissioner of Police, Owen Ellington, and Superintendent Leon Clunis, as well as the Attorney General, who was named as the government representative, liable for the actions of both the commissioner and the police superintendent.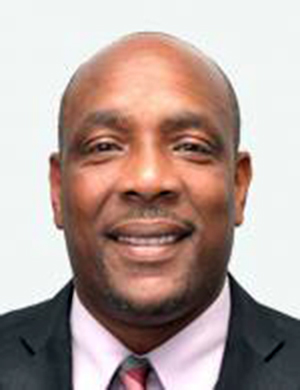 The lawsuit also claimed certain utterances by both the commissioner and superintendent, which were aired by CVM TV and TVJ, defamed Mr. Troupe and Mr. Reid.
The court awarded Mr. Troupe 11-million dollars in damages for defamation against the two broadcasters.
Meanwhile, Mr. Reid was awarded a total of 12 million dollars in damages.
He was awarded $8.5 million in damages for defamation against the two media entities and a further $3.5 million in damages for false imprisonment and malicious prosecution against the government.
MONEY NOT ALL
Troupe said while he was awarded damages, the money is not the most important thing as he cherishes his integrity, which has been smeared for the past seven years by false charges which also negatively impacted his family.
"It's not all about the money. When you die, the only thing they can say is that councillor Troupe is a good man. I want my credibility I don't want anybody to say, 'That bwoy was a scammer. That's not true. I was brought up into a good family and I try to live and walk into the footsteps of my mother and my father."
"So, when they came out and came to my house and put me in a truck back and scandal me, it was painful and embarrassing, and it has been affecting me and my family for seven years. My name has been dragged through the mud," he explained.
He was at great pains to issue a warning to anyone who would attempt to defame or sully his name or reputation at any time because they would have to speak to his lawyer.
"I will now continue to live my life as a free man and I hope people will begin to think differently now."
Reid in his response noted:
"I knew I would be vindicated because I knew I was not guilty of the charge that was laid and the accusation and what happened at that time. However, waiting for seven years and people forming their own opinions, whether they believe or not, I am happy that it came to this stage. I am asking that it goes out there for people to re-assess and reform their opinion because there is a lot of people who have different views on it".
Reid, who was a deacon in the Assemblies of God Church, said he was forced to step down.
"It has been devastating even my son was barred from attending certain high school in Montego Bay because of the case. I know my reputation is not going to be repaired overnight if I may say but of course I am happy that the system still works.