Rolly Polly will be celebrating the Grand Opening of its new franchise located at the newly constructed Fairview Annex in Bogue, Montego Bay, on Saturday, February 16, 2019. Since its conception in 2017, Rolly Polly has expanded its reach to cater to Ice Cream lovers in Mandeville, Ocho Rios, Kingston and Montego Bay.
They offer over 50 all-natural flavors for dairy lovers. They also offer alternative options for vegans who wish to indulge in their wide range of frozen treats.Rolly Polly also offers options based on health or lifestyle preferences, such as vegan ice cream, vegan milk-shake and, most recently, Açaí bowls.Açaí bowlsis vegan-friendly, nutritious, tasty bowl filled with various typed of delicious fruits. "Rolly Polly prides itself in providing tasty, affordable treats for everyone, regardless of their individual preferences,"explained Taneisha Hinds, Operations Manager, Rolly Polly.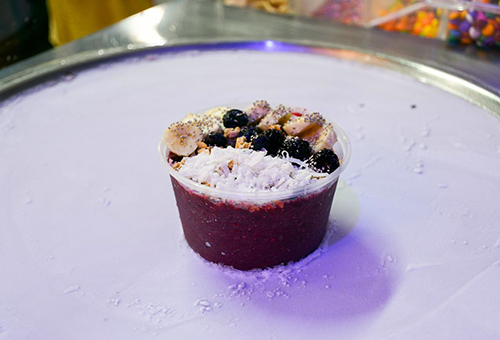 Customers also have the option of adding alcoholic beverages to their sweetened frozen treat. Baileys, Sangster's Rum Cream, Appleton Rum and Hennessy are some of the popular choices.
Rolly Polly is pleased to announce that it will be adding Champagne Sorbets and Breakfast toast to its diverse menu. Customers are encouraged to come out and enjoy all the sweetened frozen treats Rolly Polly has to offer.
Proceeds will go to the West Haven Children's Home for the Disabled in Copse, Hanover.