ETTENIO, a manufacturer and marketer of an eco-luxury line of nourishing, prescriptive and therapeutic personal care and beauty products, last week introduced Montego Bay to its kiddies' line, and those who were at the showing over in Fairview, were not left disappointed. The brand, which is designed for men, women and children and consists of a range of hair, skin and body care products of exquisite quality and efficacy, employs natural science to craft some of its now household name products. And with the introduction of this new line of products, the brand is only expected to soar even further.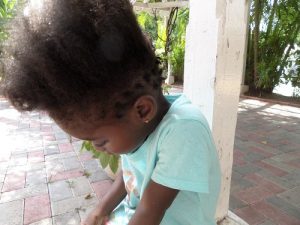 Mothers across Jamaica have always looked for a way to ensure their children's hair is healthy and Ettenio may just have plugged that need with these products.
According to Antoinette Davis, CEO of Ansel Development, the company that produces Ettenio: "Moms and Dads have been asking us for a solution to their children's scalp conditions and damaged hair. They ask because they know our products work and are all natural, so we decided to launch a kids' line to meet this demand."
With names like, Free to Be Me, Dreamsicle and Curly Twirly, kids are going to now look forward to wash day!
Ettenio achieved numerous awards for its exceptional hair care line and will no doubt do the same for their kids' line which carries a shampoo, conditioner, detangler, moisturizer, sealant, curl definer, and scalp balm.
Mrs. Davis promises that each product can be used for any type of hair. "We wanted to make it simple for parents, there is no guess work. Use them on boys or girls, locked hair, relaxed hair and natural."
The products are now available in over 100 locations island-wide.