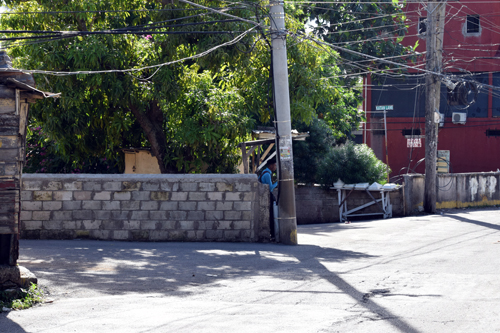 Committee meets today in Mt. Salem
Barrington Flemming
Staff Reporter
Superintendent Stephanie Lindsay, Head of the Jamaica Constabulary Force's Corporate Communications Unit (CCU), has brushed aside as rumours reports indicating that the security forces have pulled up and left Mt. Salem, St. James, site of the first Zone of Special Operations (ZOSO).
Reports had surfaced indicating that members of the security forces had left based on a mass reduction in their numbers and deployment in the community.
However, when contacted on Thursday, Superintendent Lindsay denied that the police and soldiers had left, but had only changed their mode of operations, based on the fact that the ZOSO was now moving into the social intervention segment of the programme.
"The police and the soldiers have not left; what has happened is that they have shifted into a different modality of operations but are still operating as a zone – if it becomes necessary then they will lock it down again to impose a curfew if necessary. Sometimes what they do is remove some of the check points and go for more patrolling – so they remove some of the restrictions and do adjustments from time to time," Superintendent Lindsay explained.
Meanwhile, a closed-door meeting of the 24-member ZOSO Social Intervention Committee will be held this morning at 11 o'clock in Mt. Salem.
SOCIAL INTERVENTION
Omar Sweeney, Chief Executive Officer of the Jamaica Social Investment Fund (JSIF) the agency charged with implementing the social intervention aspect of ZOSO, said the meeting will seek to finalise the timeline and the scope of these medium-term intervention strategies or those to be implemented over the next three to six months.
"We have taken an approach where community leadership is at the front of the process and so we have opened a communication channel there. So this is a process which I hope will be completed by the end of this month, which will be the first 30 days of the extension. After this, we should be in a position to begin the implementation," Sweeney explained.
He said in interim, JSIF would continue its registration of young people in the community to have them enrolled in training programmes, and would, in conjunction with the National Work Agency, effect drain-cleaning programmes.
Mr. Sweeney said other infrastructure works are needed, as well as retaining walls to be constructed."We have close to sixty persons on short term employment as we engage in the initial intervention aspect of the programme," he disclosed.
Quizzed as to whether there was a budget for the infrastructure aspect of the ZOSO, Mr. Sweeney explained that each agency, including the Heart Trust and JSIF, would come to the programme with an established budget and would therefore tailor their budget by way of priority to suit the needs of the community and its residents.