Noelita Lawrence
Staff Reporter
A popular Nail Technician and one of her customers were brutally murdered in the Catherine Hall area of Montego Bay on Monday afternoon. A third person, a male, who was also in the shop, located at Lot 546, was also shot and seriously injured.
The dead women have been identified as 41-year-old Cleopatra Fletcher, otherwise called 'Keisha', Nail Technician of Catherine Hall, and 52-year-old Dawnette Shettleworth of West Green, and an employee of a coffee shop at the Sangster International Airport.
'Keisha' is the daughter of a popular Montego Bay personality called 'Ma Barker' 'Shower Mumma' and 'Dawn'.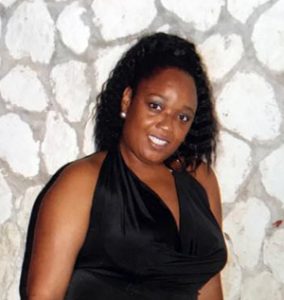 Reports reaching the Western Mirror are that about 5:30 p.m. 'Keisha' was working on Dawnette's nails when a lone gunman, dressed in a hoody, entered the nail shop and opened fire.
The women ran from the shop in a bid to escape, but were cornered outside and shot several times. 'Keisha' was shot in the head.
The male, said to be a JUTA tour operator, reportedly went to the assistance of the injured women and was shot. He remains hospitalized in stable condition after he received gunshot wounds to the neck, back and left hand.
Monday's killings took place at the same location where Omar 'King Evil' Lewis was gunned down three weeks ago (October 25). 'King Evil' was the reputed 'don' of Canterbury.