Barrington Flemming
Staff Reporter
Three men from Salt Spring in Montego Bay met an untimely end on Thursday morning during an alleged brazen confrontation with the police, who say that two firearms and ammunition were seen following the incident.
The police say the men are unidentified, however, a relative of one of the deceased identified them as 33-year-oldOmar Sawyers, otherwise called 'Amonk', 44-year-old Christopher Thorpe and Oneil Robinson, all of Salt Spring addresses.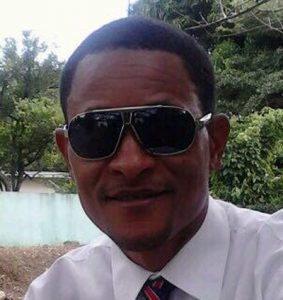 Reports gleaned by the Western Mirror from the police are that about 6:11 a.m., a team from the Mobile Reserve was conducting a special operation in the Salt Spring area, when they came under heavy gunfire from armed men.
The fire was returned and three men were later found suffering from gunshot wounds. They were assisted to the Cornwall Regional Hospital, where they were pronounced dead.
One Ruger .40 pistol with magazine containing eight rounds and one Bersa .22 pistol with magazine containing five .22 rounds were seized.
The Bureau of Special Investigation and the Independent Commission of investigation (INDECOM) have since been informed of the incident.
Meanwhile, a relative of one of the deceased, speaking on condition of anonymity discounted the police's account of the incident.
According to the relative, the three men, who are all steel workers and best friends, were asleep when they were taken from their beds and shot and killed in cold blood.
"These young men were also best friends and they did steel work. I don't know of them involved in any gun running, because they are always doing work at construction sites.  The police came and, took them out of their beds, they were sleeping, and killed them in cold blood. They were innocent I tell you, innocent, Jamaica has no law or justice", the relative said.
The relative, pointing to social media said hundreds of Face Book posts have indicated how wonderful her cousin was.
"These men were very jovial always giving jokes and we don't know why they were killed like this, it is so painful," said the relative.