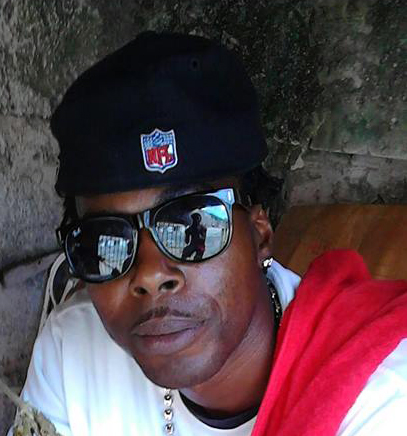 Noelita Lawrence – Staff Reporter
St. James continues to bleed profusely, as marauding gunmen continue to snuff out the lives of several citizens. Over the last weekend, of 16 persons shot, nine have succumbed to their wounds. So far, unconfirmed reports reveal that 264 persons have been killed since the start of the year, thus making the parish the murder capital of Jamaica. This, despite the presence of the first Zone of Special Operations (ZOSO) in the Mt. Salem community.
Those murdered have  been identified as 31-year-old  Dorian Shaw, also  known  as 'Hotta Ball', waiter of Branch Hill, Rose Heights; 37-year-old Andrew Lewis, graphic artist of Norwood;  40-year-old Lenworth Lauther, shopkeeper of Over  River,  Orange; 24-year-old Daniel Anglin, otherwise  known as 'Don', an auto  body repair man; 23-year-old Shawn Titus, also known as 'Pepsi',unemployed, both of Corbett Drive, Flanker; 25-year-old Jhevani  James, otherwise called 'Scarey' and 'Jev' of Bread Lane, and 24-year-old Shavorna Crystal Brown, otherwise called 'Chrissy' a  chef of Spot Valley and Bread Lane in St. James.
Up to press time, two of the male victims remain unidentified.
Six others, including a 19-year-old from Catherine Hall, were also shot and wounded during the bloody weekend.
The spate of killings, which has left some residents riddled with fear, saw the most daring attack unfolding along the Flanker main road in the vicinity of the stoplight.
In that incident, five men were shot, two fatally.
According to police reports, just before 10 p.m. on Sunday night, October 22, five men were aboard a Toyota Mark X, when on reaching the stoplight, another vehicle drove up and the occupants opened fire, hitting the men.
Two died while the other three, one of whom remains unidentified, were admitted to hospital.
Meanwhile, before daybreak on Sunday, another shooting took place, leaving Shaw dead.
About 1:30 a.m., Shaw was shot and killed by unknown assailants. Information reaching the Western Mirror is that Shaw had just finished working a gig at a popular entertainment spot in the second city and was on his way home when he was pounced upon and shot.
His father and aunt worked at the same gig and were stunned to hear of his death just moments after they had seen him.
ANOTHER DOUBLE KILLING
Elsewhere, another double killing rocked the second city, this on Saturday, October 21, when common-law couple, Jhevani James and Crystal Brown, were shot dead.
Police report that about 11:30 p.m., the two were travelling in a grey Toyota motorcar on their way home from the hair salon, when on reaching a section of the upscale Leaders Avenue area, they were ambushed by men in another car armed with  AK-47's.
The couple, which was travelling from Queen's Drive towards Paradise, was shot multiple times before the car in which they were travelling crashed into an embankment.
James was found slumped over the steering wheel, while Crystal Brown was seen in the passenger seat.
The two leave behind a child.
Police say they are yet to unearth a motive for the stinging attack.
In the meantime, as the killings show no signs of letting up, Lewis, a graphic artist of a Norwood address, was gunned down about 6:10 p.m., also on Saturday.
Police say some residents of a section of Gulf Norwood where Lewis resides, heard him arguing with another man.
He was later found in a room of his dwelling with a single gunshot wound to the head.
Two more unidentified men were also killed on Saturday.
In those cases, one was cut down in the volatile Salt Spring area about 12:30 p.m.
Police gave information that residents heard shots and called them and when they arrived, the body of a man was seen with several gunshot wounds to the face.
Two .40 spent casings were also taken from the scene as police started their investigations.
In another case, as detectives were kept busy throughout MoBay, Shanty Town in Norwood was the next scene, where another unidentified man was slain.
The now deceased was reportedly at a car wash when he was attacked by unknown assailants who chased and shot him several times.
Police found him lying in a pool of blood and took him to hospital where he was pronounced dead.
BLOODLETTING BEGAN ON FRIDAY
The murderous weekend began on Friday, which left Lauther of Over River dead.
Reports gathered are that about 12:20 p.m., Lauther was among a group of men standing along Barnett Lane when two men, brandishing guns, walked up and opened fire, hitting two men.
Both were taken to hospital where the shopkeeper, Lauther, died and the other man treated and admitted.
Eight 9mm spent shells and another four .45 casings were discovered at the scene.
Another shooting also took place along the much-traversed St. James Street, leaving a robot taxi operator badly injured.
Police indicate that the 29-year-old taxi operator, who hailed from Rose Heights, was soliciting passengers for his vehicle in the vicinity of the Bargain Depot when   he was pounced upon and shot in the upper body.  He was taken to hospital where he remains in serious condition.
A 19-year-old was also shot in the middle-class community of Catherine Hall on Saturday night.
Police say the wounded teen went to a house to make a phone call when shots were heard.
He was rushed to hospital.
About 2:15 p.m. on Sunday, two men, an electrician and a student, were travelling on a motor cycle along the Green Pond main road, when two men armed with guns opened fire at them. The electrician was grazed, however, both managed to escape.