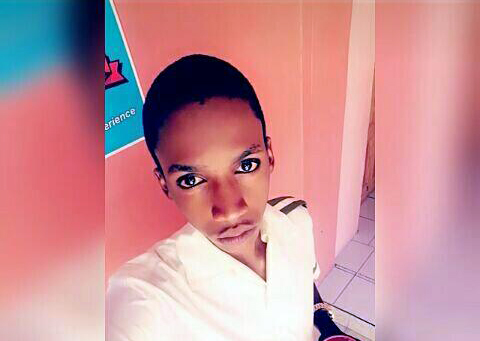 A teenager is dead, another in the custody of the State, and a mother distraught, following a confrontation which turned violent in downtown Montego Bay on Friday afternoon, September 15.
Dead is 16-year-old Ryan Whyte of Quarrie, Salt Spring, in St. James.
The teen died at the Cornwall Regional Hospital on Friday night, hours after he was stabbed more than three times to his upper body.
Details of the event remain sketchy, but the Western Mirror was reliably informed that Ryan was killed allegedly because of a feud he had with another boy from another popular institution in the second city.
According to information received, Ryan, who started 11th grade at Green Pond High at the start of the new school year, was at a popular fast food restaurant in downtown MoBay when he got into a confrontation with another teen from another high school in the city.
The feud escalated across town onto the popular Union Street, where it is alleged that another teen (who does not attend school) intervened, during which a knife was brought into play and Ryan stabbed.
A close family member revealed that Ryan, who was taken at to the Cornwall Regional Hospital (CRH) by the police, received stabbed wounds to the chest, neck, side and upper arm, and succumbed to his injuries some four-and-a-half hours later.
FAMILY IN SHOCK
The cousin told the Western Mirror that Ryan, who was the third of five children for his mother and the only one for his father, who is based overseas, had expressed a desire to become a soldier as he was one known for respect, order and discipline.
The cousin described Ryan as "very jovial, but a very shy person who loved and always wore a smile on his face and was such a delight to be around".
"He loved his own circle, but always made an impression when he came in contact with anybody", the cousin revealed.