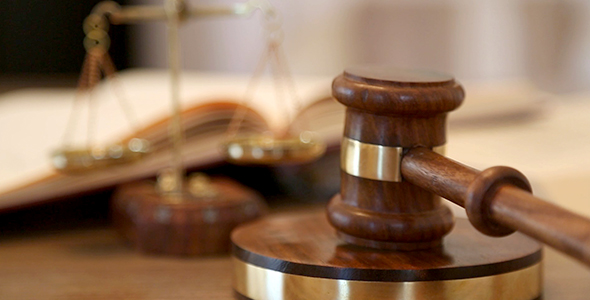 The sentencing of the St James woman constable, Kaye Falconer, who was found guilty of harbouring a fugitive, has been delayed until July 4.
Falconer appeared in court on Monday, June 26 dressed in a burgundy pair of pants with a matching burgundy blouse and burgundy and gray plaid jacket, while maintaining a calm composure. She was expected to be sentenced on Monday but the doctor, who is to provide the court with a psychiatric evaluation report, is ill.
But when the matter was called up before Parish Judge Natalie Hart-Hines, Falconer's attorney, Adrian Dayes, requested a four-week adjournment but Hart-Hines would not accede to the attorney's request, as she said four weeks was too long and told the attorney that she would be remanding his client to police custody.
That did not go down well with Dayes and he urged the judge not to take away her bail. He argued that his client was not a flight risk and indicated to the judge that it was an unnecessary remand. He then asked the judge what was the longest period she could give the defence.
But Hart-Hines could not give the attorney a specific time period as she was not sure when the doctor would be available. "At this moment, we don't know when the doctor will be available, so we are in limbo," said the judge. "Normally, when a person is found guilty, they are remanded but I did not remand her," Hart-Hines added.
Dayes continued to press the judge not to remand his client but she was not inclined to extend Falconer's bail.
"The doctor already had eight weeks and still has not produced the report…I am not convinced that he is treating this with urgency," the judge said.
The matter was subsequently set for July 4, at which time the character witnesses are to be brought and at which time it is expected that the doctor's report will be available.
Falconer was subsequently remanded to police custody.
Falconer was arrested and charged after an escaped inmate, Greg Taylor, was recaptured at her home in Glendevon, St James on February 24, 2013.
Taylor, who the police had described as dangerous, had escaped custody at Freeport Police Station in Montego Bay under questionable circumstances on January 30, 2013.
It is reported that at the time of Taylor's recapture, a police team went to Falconer's house with a warrant, and subsequently found the escaped prisoner hiding under a table at the house.
M.S.