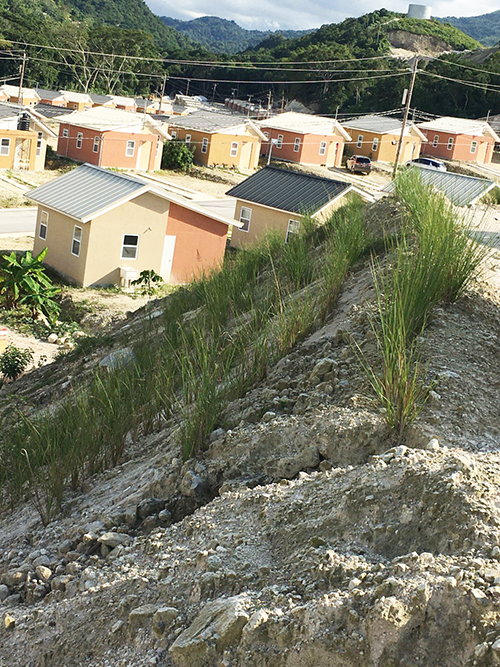 Clinton Pickering – Freelance Writer
The joy of home-ownership is fading into misery for some persons who, initially, counted their blessings at being able to get one of the nearly 1,500 one-bedroom units at The Estuary, on the outskirts of Montego Bay.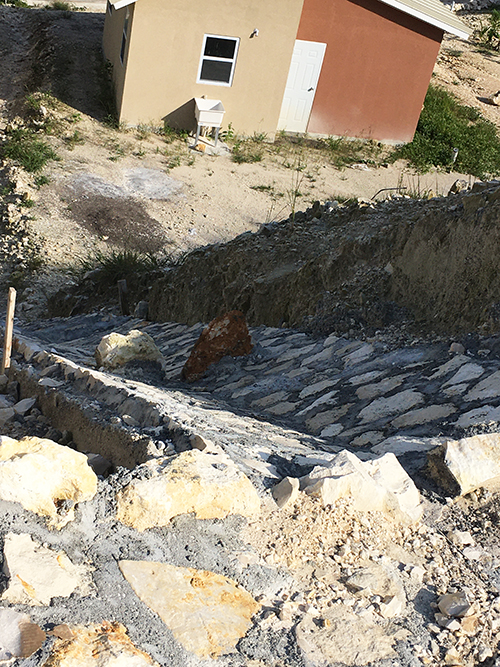 Some issues have arisen which the National Housing Trust ((NHT) and the developer, West Indies Home Contractors (WIHCON), say are being addressed.
Located in Friendship, the development is a joint venture partnership between WIHCON and the NHT. Prime Minister Andrew Holness was lead celebrant at the grand ground-breaking in February 2017 and a year later, when the first set of keys were presented to beneficiaries, paving the way for occupation to begin.
A second phase of The Estuary housing development has started in earnest, but in the meantime, some early homeowners are venting their disappointment, with one occupant saying it amounts to "the complete disregard of the NHT and WICON for the safety of the residents."
Councillor for the John's Hall Division, Uvel Graham, said he was aware of some issues but did not see them as being major. "I went to a couple of meetings and they have lodged their complaints – but nothing major, just minor complaints, things that can be dealt with," he said.
"I did pass on the complaints and some of them were dealt with and even one lady got relocated from her house which was flooded out," disclosed Cllr. Graham.
LEAKING ROOFS
Reports have been made of leaking roofs continuing to leak even after they had been repaired, and while homeowners agree that the issues can be dealt with, there is a feeling among them that they are not getting the attention they deserve.
"I have gone to the NHT office here in Montego Bay on several occasions, I have written to the NHT 'We Care' email address on more than one occasion, and I have also sent a letter to the Office of the Prime Minister and I have not received a response," claimed one resident.
Another, who is making plans to take up occupancy by year-end, is hoping the problem he is experiencing will be dealt before he moves in. "My problem (is) around my backyard want to build up; every time rain fall, my backyard flood out and carry down the marl on my backdoor," he says, adding, "I report it to them (NHT) how many time and them don't come and do something about it."
A homeowner who has been in residence since September concurs. "The marl (is) terrible at the back," she says. "Each time the rain falls, you have the marl coming down to the back." She says the problem has been reported to the NHT "and they say they will soon deal with it."
Evidence has been shown of unsettled earth and of grass being planted in an effort to hold the soil together to halt it breaking away.
INCORRECT LAND SPACE
Another complaint is that the acreage some persons occupy for their lots is not in keeping with the land space they were made to believe they were getting. In the absence of not being able to carry out a physical survey, however, this has not been verified.
Information posted on both the NHT and WIHCON's websites states, "With a lot size of 2,800 sq. ft. (min.)/(260 sq. m), these 380 sq. ft. units have social amenities such as a Club House and has access to recreational parks, basic school and police post. They will be designed with timber rafter roof, ceramic floor tiles, windows with mesh screens and external laundry tub."
WIHCON was not prepared to comment on the issues, opting to redirect enquiries to the NHT for a response as "those units were not sold by us, they were sold by the NHT, so they would be the best person to speak."
In a response from the NHT, Corporate and Public Affairs Officer, Dwayne Berbick said, "There are about twelve units that reported leaking. Repairs were made and the leaking reoccurred, so we're in the process of repairing them again." He said if the leaking reoccurs, there is an assurance from the developer that those will be replaced.
On the marl issue, he pointed out that the terrain is sloping and currently, there are some unstable areas which WIHCON "is about to implement some slope stabilization techniques shortly and once implemented, should be completed in about six weeks."
The NHT says it is investigating the concern about land space on a case by case basis, and will engage its customers regarding how that will be treated.