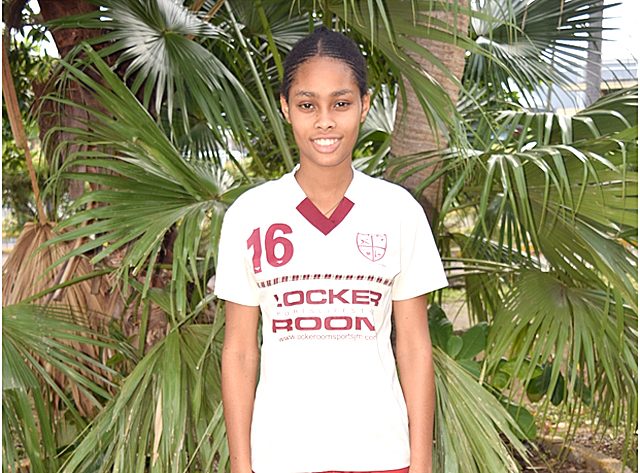 written by: Alan Lewin
"I really want to get a call-up to the Reggae Girlz football team to show my true potential. I think I have what it takes to make the Reggae Girlz," said Moeisha Clarke, known as 'Toothpick' in football circles.

The former St. James High School student said she has been playing football since the age of nine while living in Murray Hill in St. James. Her love for the game began while attending the Sudbury All Age School in Irwin, St James. The passion continued as she entered the St. James High School. There, she began playing for her school team in grade seven and continued until she graduated in July of 2019.

She has scored twenty goals for her school, all of which have brought her pride. But of all of these twenty goals, the one that stands out the most from her catalogue is a match held in February 2018 against Merlene Ottey High in Hanover. That match was played on a muddy field where most of the players were sliding, and the game got a little physical. In the dying stages of the game, she scored one goal to give her team victory.

Clarke got the alias 'Toothpick' from her former coach, Theodore Whitmore, who is the head coach of the Reggae Boyz football team. At the moment, with the potential she shows on the field, she is certain that the time is right for her to be selected for the Reggae Girlz team.
"What are they waiting for? They should at least have an annual Western Reggae Girlz trial, where they can at least select a few female footballers from the West," Clarke affirmed.

One of her cousins, Kemar Lawrence, is now playing football for an overseas club and she wants her chance too.She is also hoping for a scholarship to ply her football skills overseas. A midfielder, she also plays in that role for the female St. James Parish Team. When will 'Toothpick's' time come? We just have to wait and see.