Barrington Flemming – Staff Reporter
Despite a State of Public Emergency and heightened crime-fighting measures, bloodletting continues to sweep across western Jamaica with five men and one woman being killed in separate incidents in the region over a five-day period. Three persons were also shot and injured.
The parish of St. James, which is still under a State of Public Emergency, (SOPE), opened the region's murderous account on Thursday morning when the lifeless body of 48-year-old Clive Jackson, a dispatcher of Dunbar Montego Bay, was discovered in his room by a co-worker, with what appeared to be stab wounds to the neck and upper body.
The police were subsequently contacted and the body removed to the morgue for post mortem examination.
The crime sleuths in the parish were again kept busy later that evening when they were summoned to the scene of another homicide about 7: 15 p.m. at the Rubis Gas Station at Westgate in Montego Bay.
Information gleaned by the Western Mirror is that 31-year-old Alando Ellis, tyre repairman of Look Out, Hopewell, Hanover, was at his tyre shop in the vicinity of the Rubis Gas Station when he was pounced upon by a man who brandished a gun and opened fire at him, hitting him in the face and upper body. He was taken to the Cornwall Regional Hospital where he was pronounced dead.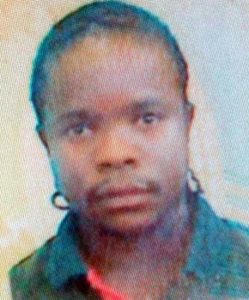 On Friday, reports from the police indicate that about 7:40 p.m., Paul Rose of a Mount Salem address in Montego Bay, was at Love Lane in the city, when a dispute developed between himself and his common law wife.
The woman allegedly got hold of a knife, which was used to stab him in the neck and he died on the spot. His common law wife subsequently turned herself in to the police.
HANOVER
Meanwhile, after a quiet weekend, the community of Salt Spring in Hanover recorded another murder in the region with the killing of 62- year old Headley Campbell, otherwise called 'City Man'.
Reports from the Lucea Police are that about 6:00 p.m., Monday, Campbell was in his yard when he was pounced upon by armed men who opened gunfire hitting him. The Police were alerted and, on their arrival, he was seen lying on his side with multiple gunshot wounds. He was taken to hospital where he was pronounced dead.
WESTMORELAND
Later that night, thirty-eight-year-old Kerri-Ann Drummond of Logwood district, Whithorn, Westmoreland, was shot and killed at her home.
Reports from the Whithorn Police are that about 10:45 p.m., Drummond was among a group of persons at her shop when a man armed with a firearm entered the business place and opened gunfire hitting her several times. She was taken to hospital where she was pronounced dead.
ST. ELIZABETH
In the meantime, detectives assigned to the St. Elizabeth Police Division are probing the circumstances surrounding the shooting death of 29-year-old Oral Collins of Leeds district in the parish on Monday.
The Black River Police report that about 11:55 p.m., Collins and three other men were in the Black River Market when they were allegedly pounced upon by two armed men posing as Police officers. The men subsequently opened gunfire, hitting all four men. The Police were alerted and they were taken to hospital where Collins was pronounced dead and the other three were admitted in stable condition.