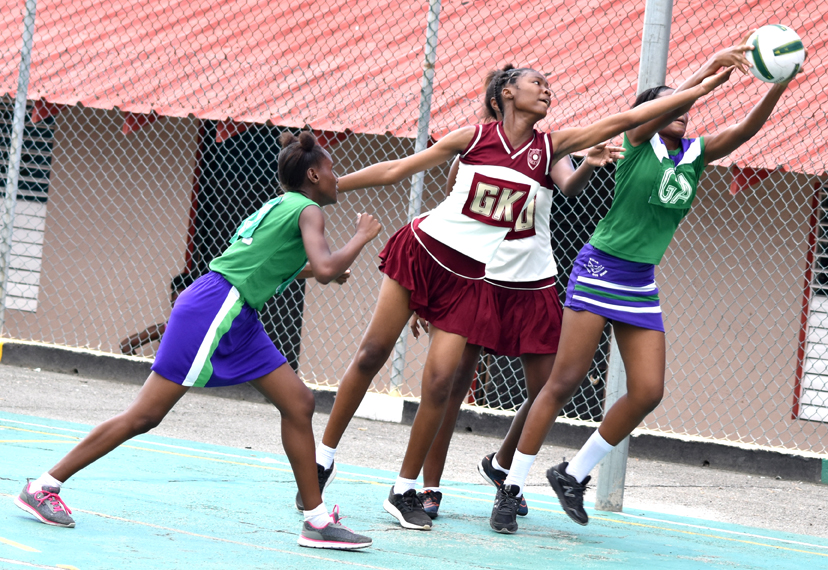 Noelita Lawrence
Nine western schools spread over three groups are through to the second round of the ISSA/Rural Area Netball Competition scheduled to tip off on Tuesday, November 6, with a host of matches at various venues, including the Montego Bay Cricket Club here in St. James.
Former All-Island finalists Anchovy High, Frome Technical, Green Pond High, Herbert Morrison Technical High, Irwin, Montego Bay High, Mount Alvernia High, STETHS and Green Island are the western schools still left battling.
Anchovy, Frome, Green Pond and STETHS have been positioned in Group 1 of the Juniors, while 'Compre's' seniors join two others in the senior section with Green Pond out.
In Group 2, Herbert Morrison Technical High, Irwin and Green Island are among the six juniors with MoBay High, STETHS, Green Island and Mt Alvernia in the senior section.
SHOWDOWNS
The action opens tomorrow, Tuesday, November 6, with four games listed for the Montego Bay Cricket Club beginning at 10 a.m.
The junior team of Green Pond High, first take the spotlight when they come face to face with St. Hilda's.
In what will be a massive showdown an hour later in the Seniors match-up, hometown rivals MoBay High and Mount Alvernia go head-to-head.
Another all-western affair takes to the court at noon with Herbert Morrison Technical High to face off with Irwin and later 'Compre' seniors face St. Hilda's.
Anchovy High will be on the road when they travel to Manchester High to meet with St. Elizabeth Technical in a 11 a.m. Junior match-up and Frome tackle former many times champions Holmwood Tech at STETHS and Green Island meet Porus.
In more senior matches, Anchovy face off with Hampton, also at Manchester High, starting at noon before STETHS engage York Castle.
The second round will continue on Wednesday, November 14, with another four game schedule at the MoBay Cricket Club.
Anchovy High who qualified as Zone 'A' winners and Frome Technical, are the St. James teams with teams in both sections of the competition.