Heightened security measures will be implemented at the Falmouth Hospital in Trelawny, following a stone-and-bottle throwing incident on Sunday.
In that incident, glass door to the Accident and Emergency Department was shattered, and three staff members, including a nurse, were injured. The attack on the facility stemmed from accusations by relatives and friends of 34-year-old Dwayne Faulkner who died at the hospital while undergoing treatment for injuries he sustained in a motor vehicle crash, that if medical personnel had acted faster he would not have died.
Police reports indicate that Faulkner of Florence Hall, Trelawny, was killed when the motorcar he was driving crashed into a tree in Martha Brae in the parish on Sunday, February 25.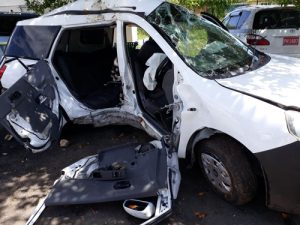 The Falmouth Police say investigations have revealed that about 5:40 a.m., Faulkner was driving a Nissan AD wagon motorcar along the North Coast Highway. He was allegedly exiting the Highway in the vicinity of Martha Brae, when he lost control of the motor vehicle, which then crashed into a palm tree.
Faulkner, along with four other persons who were in the motorcar; sustained multiple injuries and were assisted to hospital, where Faulkner died. The others were admitted.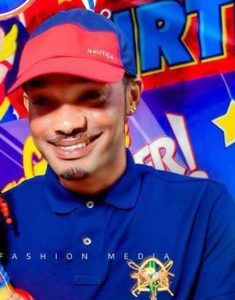 Persons who knew Mr. Faulkner related that his new daughter was not even three days old when he lost his life. It was also related that he was a businessman who operated a rent-a-car operation in the town of Falmouth.
Meanwhile, Kenneth Grant, Chairman of the board of management of the Falmouth Hospital, has condemned the stone-throwing incident, describing it as unfortunate. Mr. Grant declared that while he sympathizes with their loss, it does not justify persons attacking the facility.  He lamented the current state of the society, citing that people are prone to resort to violence instead of trying to talk to resolve their problems.
He insisted that persons should instead thank persons employed to hospitals for their hard work that they do day in and day out, for the people of Jamaica, giving special commendation to the staff at the Falmouth Hospital at the time of the incident, whom, he said remained resolute despite the challenges.
Mr.  Grant also indicated that new security measures would be implemented and the damaged areas would be repaired soon.
Story by Shamir Brown, Trelawny Correspondent